Types And Styles Of Backpacks Suitable For American Students And Parents
When purchasing and looking for your next bag, its dimensions should be of most importance. The storage capacity of a backpack determines its dimensions and weight. The internal frames of the most durable and capacious backpacks keep everything in position. This makes them heavier than a typical messenger bag, but it also means they can carry significantly more of your belongings on a trek or as checked baggage. Before making a purchase, you should evaluate your needs and research the various types of available backpacks. Backpacks, which are available in a variety of designs and configurations, are the most expedient way to transport your belongings. There are numerous options for backpacks, so it is necessary to consider your budget. We want to ensure that you receive the optimal backpack for your requirements. Here are the most common and popular backpack options that you as a student or as a parent should go for.
Top 4 Types And Styles Of Backpacks Suitable For American Students And Parents
The traditional bookbag has been replaced by the laptop knapsack as the preferred method of transporting a laptop to class. In a backpack, your laptop will be protected by cushioning and designated storage. Typically, this type of rucksack has a carrying handle on the top. Many entrepreneurs today prefer to transport their documents and laptops in a bag that doubles as an office. If you have tech gear that needs to be transported from one place to the other, this bag is for you and your convenient use.
School backpack
Typical school purses are made in such a way that they include a backpack and a bookbag compartment. This has always been the knapsack of choice for children of all ages and academic levels. The primary compartment provides ample space for books and notebooks. Moreover, many of these bags include compartments for storing additional school supplies. Pen loops enable for convenient storage of pens and pencils. Most styles of bookbags feature a front zippered compartment, making it simple to access frequently used items such as identification documents, cash, and keys.
Drawstring model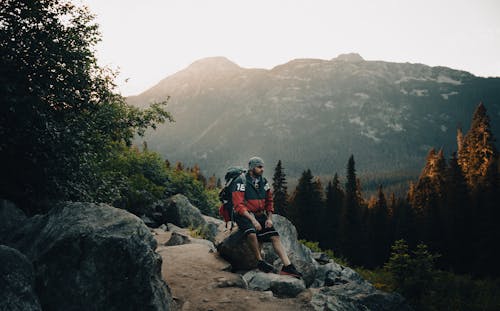 Drawstring backpacks are ideal for minimalists because they are lightweight, adaptable, and affordable. Undoubtedly, this model is super practical and has a multi-use option, allowing you to wear it anyplace, anywhere. When worn on the back, the top can be secured to keep your possessions out of the way and secure. It has a single primary compartment for your necessities. Because the bag's threads tend to dig into the shoulders if it is overfilled, it is designed to be lightweight, as well as perfect for your gym moments.
Rucksack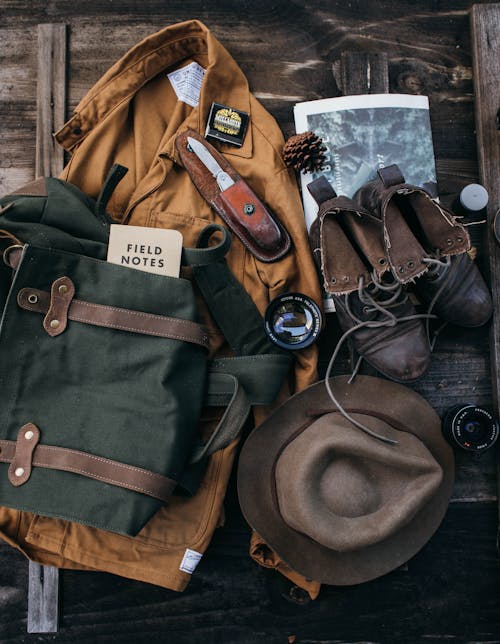 The origin of the term "rucksack" is the German language. It is a portmanteau of "rucken," meaning "back," and "sack," meaning "bag." Most people believe rucksacks are simply elaborate backpacks with a variety of designs. Despite their similar titles, however, a backpack and a rucksack are two distinct bags. Rucksacks can carry more weight than backpacks due to their additional buckles and larger openings. A rucksack uses flaps to secure its contents, whereas a backpack uses closures. Moreover, rucksacks are frequently constructed from waxed canvas to maintain their shape even when transporting the maximum amount of gear. Rucksacks are ideal for trekking and other outdoor activities, while backpacks are more convenient for daily use or school.
What To Watch Out For When Buying Your School Bag
The price of it
A high-quality, long-lasting student backpack may be more expensive. Spending more money on high-quality components and an intelligent layout is money well spent. Some low-priced backpacks are poorly made, leading to discomfort and a short lifespan. Zippers tend to give out first, followed by shape distortion and eventually color fading. If you spend £50 or more on a backpack, you can expect it to last four or five times as long as a $20 one. Ultimately, it comes down to personal taste.
Compare your bags
When you've narrowed your choices down to a more manageable number, it's time to start comparing pricing to figure out which option gives you the most value for your money. You will be able to select the ideal bag much more rapidly once you have reduced the number of available possibilities. When comparing the pricing of different bags, make sure to take into account any replacement warranties that may be included in the package.
The pockets
You don't want a bag with only one huge section. Besides moving things, you should also store and easily retrieve your belongings. If you plan on transporting a laptop, it is recommended that you do it in a padded case or by means of a bag with a dedicated laptop compartment. Laptop bags will typically list the maximum screen size of a laptop they can accommodate to help you pick the right one. Then, consider the random items—pens, notepads, sunglasses, and a water bottle—that you'll need to bring along. Be certain that there is adequate storage for your needs. It's a good idea to include a water bottle pocket on the outside to help contain any potential leaks.
Look at the fabric
Your backpack's lifespan, airflow, and weight will all be influenced by its fabric. Synthetic materials are more convenient to carry around than leather. Your burden will be heavier to start with if you choose a leather bag. The leather we use today is more attractive and lasts longer. Natural fibers like hemp have a far longer lifespan than synthetic fibers. If you care about the environment, pick a bag made of natural materials. Synthetic fabrics like nylon and polyester are more water resistant when compared to natural fibers like hemp and cotton.
If you want a stylish backpack that you can wear to any occasion, this one by Bostanten is perfect for you! It is waterproof and flight-approved, allowing you to be prepared for any upcoming trips. Available in loads of different colors, you are going to fall in love with this model.
---