Top 6 Must-Read Blogs For Female Law Students
Are you someone who loves to read blogs on regularly? If so, how about women-empowering & interesting law blogs? If you're someone who enjoys big bossy moves and you wish to make a statement everywhere you go - we got your back. In this article, we will list out some of the most fun and interesting blogs that you can enjoy, no matter your age! Here is how to get the most out of your law background.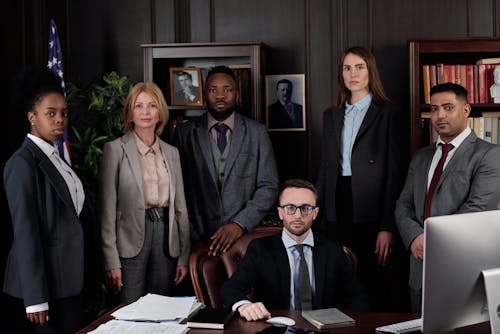 Top 6 Must-Read Blogs For Female Law Students
Above the Law
An insider's view of the legal system is presented in the book Above the Law. The website offers up-to-date analysis of recent legal developments as well as information on the most well-known individuals and groups in the field. Above the Law is published by Breaking Media. John Lerner has years of experience working in the world of online media.
What Else To Know About This Blog?
John Lerner started off managing the web operations while having 20 years of experience in B2B and niche consumer sectors. Even though he is a guy you can still get helpful info and input on some of the most important topics. Any girl who wants to expand her horizons and spectrum will enjoy this blog.
The Girl's Guide to Law School
The purpose of The Girl's Guide to Law School® is to help you succeed academically and personally during your time as a law student. That's not dependent on how you define "success." It entails learning what you want and helping you get it. Be careful of your desires, as the owner of this blog has been through it all. She did well in law school, but it was still a lot of pressure for her to mentally overcome it.
What Else To Know About This Blog?
According to her blog/study, one research has shown that women experience considerably greater emotional suffering than men do, even when they are objectively operating incredibly well. She made this blog to help other people through law school the way it helped her. Any big or small questions - she will answer them.
Ms. JD
A non-profit organization called Ms. JD supports women in their early legal careers. With assistance from a small group of independent contractors, a Board of Directors made up of recent graduates and current law students oversees the organization. Ms. JD is a nonprofit company based in California that was established in 2006 by female Stanford Law School students. The Ms. JD online community serves as a meeting place for female attorneys and law students, bridging the legal industry with the future generation of diverse attorneys.
What Else To Know About This Blog?
The National Women's Law Students' Organization, which has chapters all around the country, has its headquarters at Ms. JD. Ms. JD honors women's accomplishments, examines persistent obstacles, and promotes continued development by bringing together legal professionals and law students for an ongoing discussion about gender issues in law school and the profession. If you want to learn more about the excellent job Ms. JD does and the volunteers that make it possible, visit the Programs website and the Program Directors page.
Law.com
Law.com is a market-leading media platform that supports more than 18 online national and regional award-winning legal periodicals in the United States. These periodicals aim to equip you with the competitive intelligence you need to plan for the present and anticipate future opportunities by providing news, rankings, reports, and strategy.
What Else To Know About This Blog?
Law.com International, the world's leading source of legal news covering news in the UK, Continental Europe, Asia Pacific, Latin America, the Middle East & Africa, and Canada, provides high-quality local coverage with global insights & trends on the entire legal industry, giving international lawyers the competitive edge and business intelligence necessary to expand their businesses globally.
LAWYERS' FASHION
The owner of this blog is named Bri Jones, and she runs the Lawyers' Fashion website, which aims to provide professional women with outfit inspiration. Through the ensembles she wears, she hopes to give regular women practical yet exciting ideas for the business casual dress code. She likes the challenge of creating classic styles that honor current fashion trends in terms of cutting, fabrics, and detailing.
What Else To Know About This Blog?
Since launching the Lawyers' Fashion Instagram account in 2015, she has worked with a number of esteemed Australian and international brands, including Saba, Farage, David Lawrence, Karen Millen, Jo Mercer, Samsonite, Jane Debster, Trenery, and SunRice. If you want to embrace your inner fashion diva and show off to work looking like million bucks - check her out.
Take the lead
By 2025, Take The Lead will have prepared and placed an equal number of women from diverse origins and identities in leadership positions in all sectors of the economy. The ambitious goal of Take The Lead, founded in 2014 by Gloria Feldt and Amy Litzenberger, is to achieve gender parity in leadership positions by the year 2025. That's 70–150 years earlier than most estimates say it will happen.
What Else To Know About This Blog?
Their extremly effective programs are based on solid research and measurable effects, so we know that now is the time for a quantum leap to parity. Women are proud of their abilities to take charge and lead without guilt or shame. This blog provides cutting-edge mentoring, coaching, and training, as well as the 9 Leadership Power Tools that can be implemented immediately. They also provide businesses with tailored strategies for advancing diversity, equity, and inclusion.
Having Said All Of That
Are you ready to look & feel your best, and embrace your full potential? If so, make sure that you read through these blogs! Not only that you can find a ton of motivation and inspiration, but you can also broaden your horizons. Anyone who is looking for some fashion tips & tricks, as well as those women who want to rock a gorgeous formal bag should check out Bostanten. On there, you can find the perfect tote which can fully transform your business outfit. Show up to court knowing that you will win every case! Find your next staple piece and show it off at work looking like a true diva.
---