The Best Bags For Teachers
Teacher's day is coming up and it's time to treat those who dedicated their time to help us learn! How can you celebrate this special day? By treating them to a

gift

! And what could they possibly need? Other than the typical chocolates and a card, why not gift a bag for them to rock in the workplace? That way, you know that your favorite teacher or your child's favorite teacher will be using your present every day!
What is in a teacher bag?
To get started, you need to remember everything that could possibly be in a teacher bag. It's not a case of a pen and a notebook, they need to think of everything!
Sticky notes

Pens/pencils

Highlighters/sharpies

Binder

Paper clips

Mini stapler

Hole puncher

Laptop and charger

Car keys
Items such as sticky notes, pens/pencils and highlighters and sharpies are also great ideas on what to put in a teacher's goodie bag. So if you want to gift them something smaller but just as handy, don't hesitate to help them top up on their stationary supplies!
If you're a teacher and want to treat yourself, or you think a teacher really deserves something stunning, then gift them a teacher bag! Read on to find out more…
The teacher bag guide
Now you have an idea of what any teacher will have to carry, it's time to read about the bags that you will want if you're a teacher or giving a present to one. As you can see, they'll have to tick a lot of boxes. They'll have to be able to carry a laptop or tablet device, and of course stationery and everyday essentials. 
Let us guide you through the best teacher bags that they will love to receive on Teacher's Day. From tote bags to school-friendly satchels, you'll be lost for choice!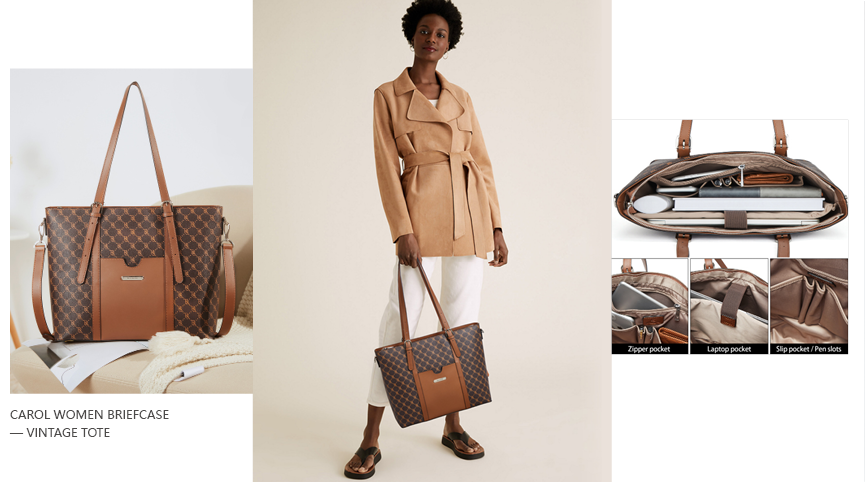 This vintage tote is perfect to gift a teacher - whether it's you, your teacher or even your child's teacher! This bag is the perfect tote bag for schools, and it will be treasured by whoever you gift it to. Why? This is a very versatile yet beautiful bag crafted from Italian wax leather for amazing quality.
This is the ideal teacher's laptop tote bag as it features a laptop sleeve, slip pockets and even pen loops to tidy away stationery. There are also carefully-designed pockets for your phone and wallet, keeping them out of the way of any chaos going on. This is available in a wide range of colorways to ensure that teacher gets a color they love!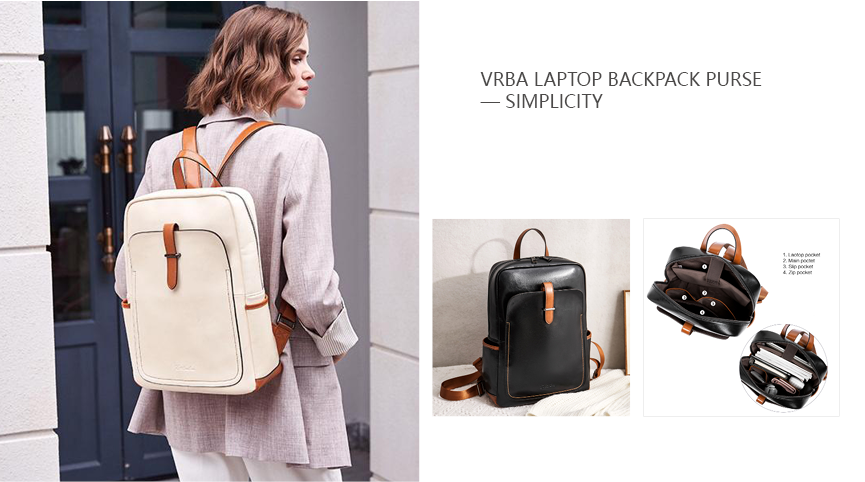 This luscious laptop backpack is the ultimate accessory for a teacher. This is the ideal teacher bag thanks to its laptop sleeve and various pockets - perfect for tidying away your stationery. Its buttery soft leather will make this a dream to wear.
Shop its different colorways to find a shade that will suit its lucky wearer. We love the Matte beige version with contrasting camel straps for a minimalist chic feel.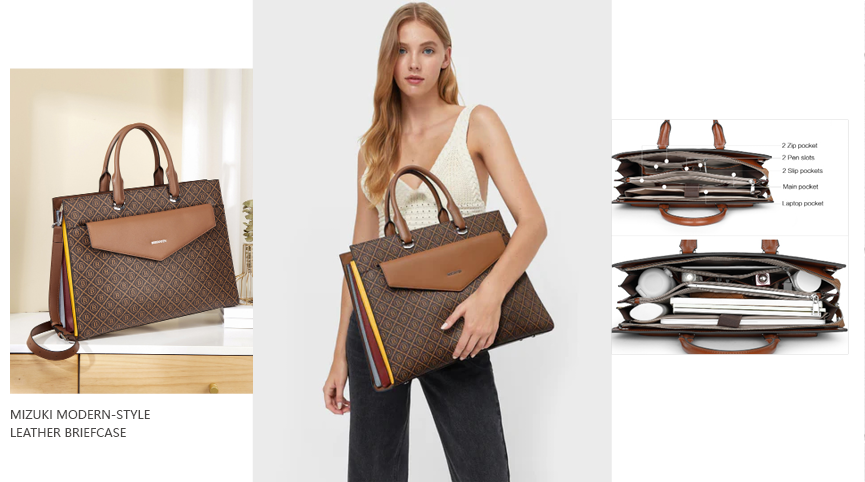 Help teacher look like they mean business with this sophisticated leather briefcase. The careful attention to detail makes this piece incredibly elegant and luxe. This high-quality teacher laptop tote bag can hold your device, and its removable shoulder strap makes this a versatile piece, that can be worn over the arm or shoulder.
Its numerous zipper compartments make this the perfect teacher bag to tidy away daily essentials. From a laptop to sticky notes, notepads and pens, you'll find plenty of space in this roomy bag!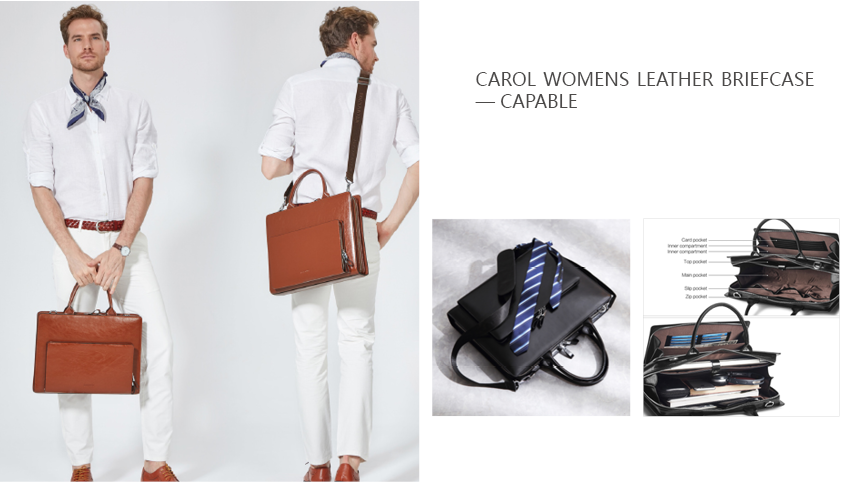 This teacher bag is made from full grain cowhides oil wax leather for high-quality and incredible craftsmanship. The oversized style can fit a 15-inch laptop or a tablet to allow you to carry your work things safely and in style. It has one inner compartment with a zipper pocket and 3 slip pockets for extra storage. Any teacher will love adding this bag to their collection!
This beautiful bag has been made by professional artisans for unbelievable quality. The classic design makes this ideal for any working person, not just teachers. Choose between timeless black or brown for a bag that will compliment any outfit.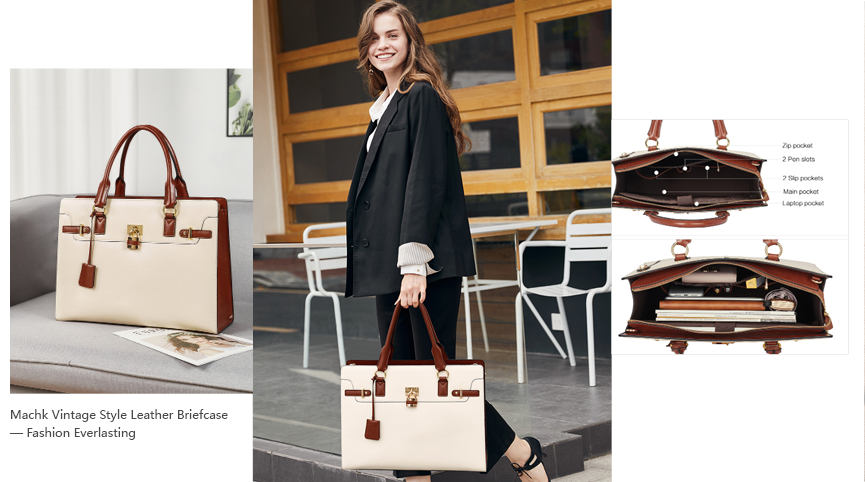 This handbag-meets-briefcase is the ideal teacher bag thanks to its versatility. Crafted from genuine leather, this bag features a removable crossbody strap for easy wear - perfect for when you're commuting!
This leather briefcase will be your dream everyday teacher bag thanks to its numerous pockets. There is a laptop/tablet pocket, a document pocket, room for 2 pens, and two extra pockets. You will have plenty of room in this bag to tidy away your things!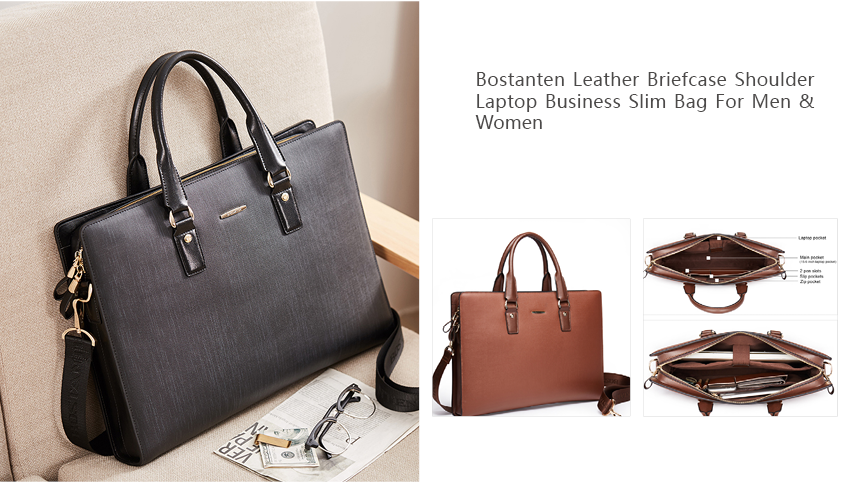 You won't get enough of this teacher bag from Bostanten! This briefcase has been specially designed for carrying your laptop, so you'll no longer have to struggle with several bags. This style has been made from high-quality cow leather for a long-lasting accessory. Its silver hardware perfectly compliments the bag.
This teacher bag has one big inner compartment, a laptop pocket, one zipper pocket, two slip pockets and of course two pen slots to tidy away those markers. You can even carry an A4 file in this bag. This classic design will work for any teacher who wants a functional yet stylish bag for everyday use.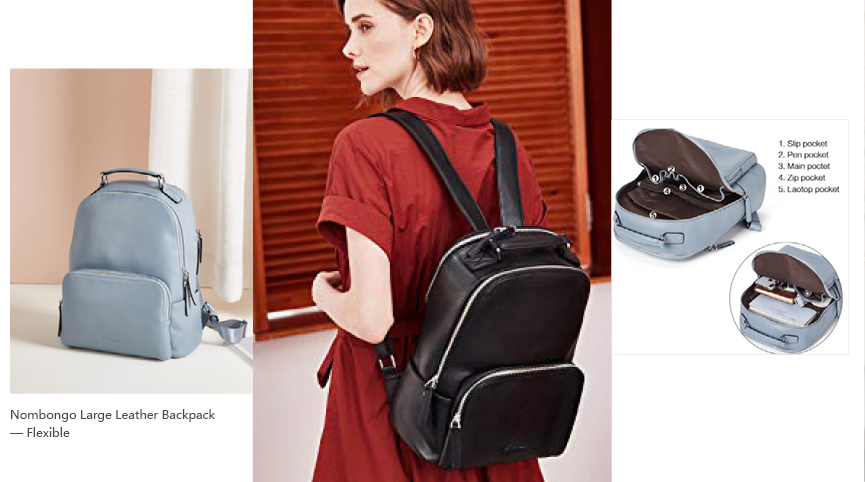 Go back to school in style with this large leather backpack. This is ideal as a teacher bag thanks to its different pockets and compartments. There is a laptop sleeve, as well as a main pocket, a zipped compartment and pen slots to keep those pens nearby. Carry your laptop or tablet, as well as your school manuals and books in this oversized style.
Choose between black, brown or light blue according to your style. Each bag even has outside pockets for extra storage. You can't go wrong!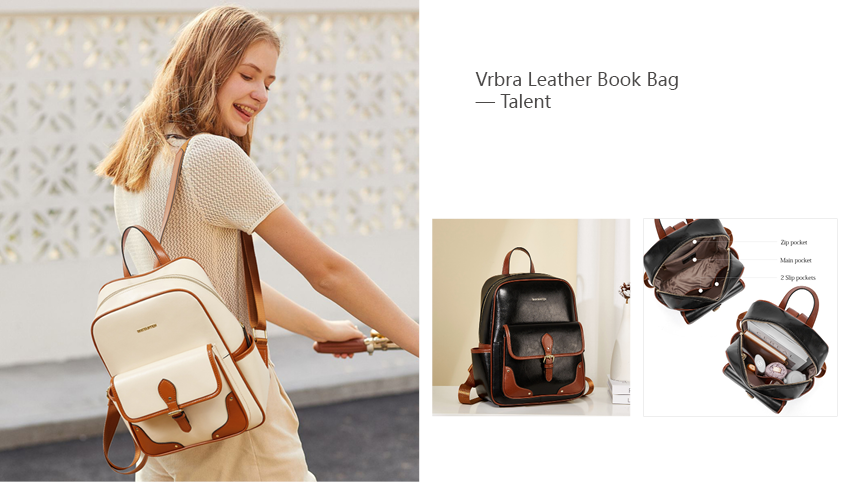 This leather book bag will be the teacher bag of dreams - its high-end design makes this the perfect combination of style and practicality. Its gold hardware and adjustable straps also make it comfortable to wear, even during long commutes.
This teacher bag can carry your wallet, water bottle, keys and most importantly, your iPad. You can even tidy away your umbrella for those long rainy days. It has a main storage compartment, a back-wall zipper pocket to tidy away documents, a back zipper pocket and an exterior front pocket for easy access to your belongings. This fashionable style will make the perfect gift for a teacher!
Now you know which stylish bags your teacher will love - it's time to treat them! What bag will you choose to gift your teacher for teacher day? Be sure to leave a card to let them know how grateful you are for all their hard work!
---