How to transform your outfit from business wear to date night
Working women nowadays commonly have to go on dates directly after their 9 to 5 shifts. This is because their schedules are filled with all sorts of chores, not allowing them to have more flexibility. Although you can't make up time for it, you can still give it your all after your work hours. However, how to make a statement when you're off on a date, and how to dress to impress? Luckily for you, you can transform almost any outfit with some key and crucial tips and tricks. Here is how you can elevate your fashion!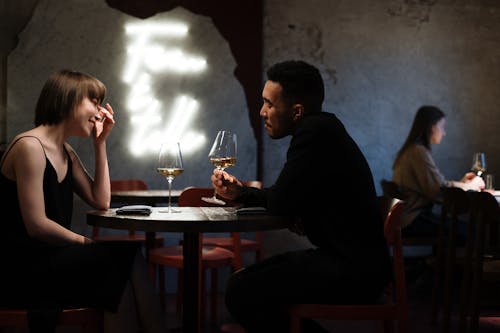 How to transform your outfit from business wear to date night: Top 5 crucial tips
Jumpsuits
All of us have that one jumpsuit that we love and adore, but yet struggle to figure out how to pair along with some other pieces. One of the simplest outfits to transition from work to date night is a jumpsuit, believe it or not. It can be used as a casual workpiece (as long as you dress it down with your shoes and jewelry). Pick a jumpsuit that adheres to the dress codes for your profession. A sleeveless jumpsuit can be worn to work with flats, a cardigan, or a blazer, as well as a stylish scarf. Go for cohesive colors and layer on top if it is too cold or if you wish to look business-oriented.
How to transform it after hours?
Drop the blazer and put on a pair of sandal heels for your date night to unwind into the evening. If your jumpsuit has a deep V neckline make sure that you enhance it by putting a giant necklace around your neck. With some jewelry and a pop of red lipstick to your lips, you will attract looks and attention! Show off just a bit of skin and let him know that you're up for fun!
The right skirt
Wrap skirts and midi skirts are common office attire. They come in a range of fits, ranging from breezy and free to the conventional pencil skirt. These skirts look fantastic with a long-sleeved shirt, blouse, or turtleneck for a midday look. What you plan on wearing with your skirt comes down to the weather season. You should go for a comfy skirt, as you plan to sit in it for 6-9 hours. Don't go for something that is too thick and too uncomfortable as you will regret this decision by the end of the day.
How to transform it after hours?
Dress your skirt up with a tank top or ruffled top and a leather jacket for a fashionable look. To transform a wrap dress or midi dress into a glamorous after-hours costume, add a leather jacket or a pair of stiletto heels. Your chosen skirt can become very attractive once you pair it with some other leather pieces. Don't forget a staple scent and a fragrance that will only attract more attention and looks when you're out of the office!
Are jeans considered casual?
Although jeans are typically associated with casual style, you may nonetheless incorporate them into your list of business casual outfit ideas. If you must wear jeans to work, opt for slim-fitting darker or black jeans rather than the baggy boyfriend style to maintain a tidy image. Black is also seen as a sexy color, meaning that you will easily assert dominance everywhere you go. Just make sure that you buy and wear a high-quality pair, as low-budget jeans can look tacky and unprofessional. Let's not forget that they can easily rip and fall apart, leaving you feeling embarrassed during your date night.
How to transform it after hours?
Business casual may be given a fun touch by adding a denim jacket over a business suit or black jeans. Take your blazer off and switch your flat sandals for high heels. Go for an all-black attire and enhance your slim figurine! You can also incorporate a stylish belt which is going to round up your whole look and add a dash of color.
Shoes
Your shoes set the tone for the entire outfit. Are there any shoes you may wear to a good eating establishment near your workplace? Women can wear stilettos or low-heeled sandals for a formal date. If the situation calls for a change from stilettos to wedge sandals or timeless black pumps, they can do so. When guys go on dates or to work, they frequently dress more casually. Try and match your date with the right pair of shoes. This is why it is always important that you think and plan your outfit ahead, or that you bring an extra pair of shoes with you.
With the right bag, a woman can conquer the world! This is why it is important for you to have the right tote bag (preferably something black and made of leather) to enjoy your date night in style. The right bag will hold all of your work essentials in place, such as your books, laptop, chargers, and makeup, while still fully complementing your glamorous date night outfit. You will look sleek and chic + your date is going to wonder whether you have just come off work or not. Check out Bostanten and find your perfect item asap!
PS: Pro tip
No matter the season, always remember to layer your attire. If you step outside your climate-controlled office, it might feel like an entirely different planet! Maintain a supply of jackets, stoles, and shrugs for warmth. When you're feeling shivering from the cold, you don't want him to think you're all weak in the knees over him!
---